I'm a little late in posting about our trip to Launceston but I haven't been feeling well this week.  It was a great day and even though we didn't meet any other Basenjis, it was great for the dogs to socialise (and try some healthy dog treats while they were there).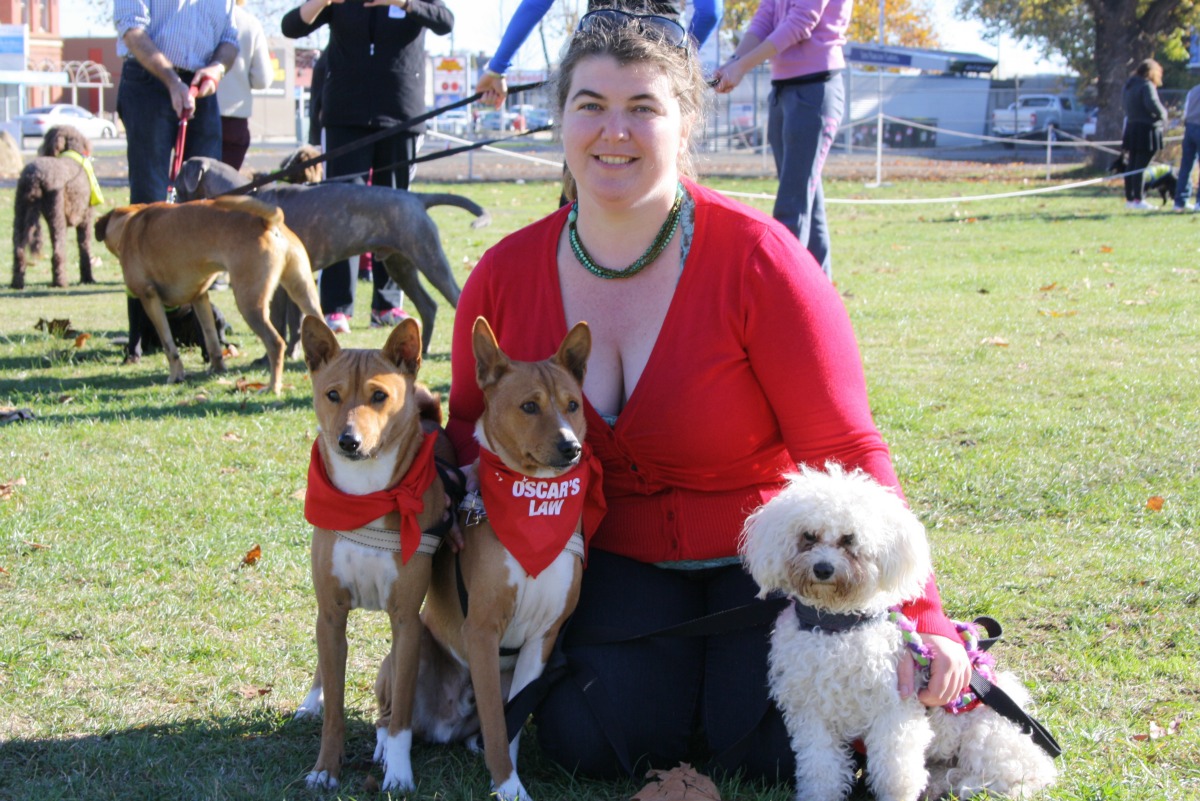 The RSPCA Million Paws Walk is a bit of a tradition for us.  We have been taking part for seven years and always have a fun time.  Considering the weather had been a little nasty leading up to the day, Launceston turned on a wonderful sunny morning and dogs of all shapes and sizes were sporting their biggest smiles.  Isabella received many compliments on her sparkling cherry and sequin dress and of course many people wanted to know a little about our Basenji boys.
 Like I said, there weren't any other B's there this year but we were fortunate enough to meet another Basenji owner and had a wonderful chat!  Fingers crossed we can meet her gorgeous Basenji babies Laska and Lykos!
.