Oh my gosh!  We are only half way through October and this has most certainly been my busiest month of the year to date!!  There are probably three or four blogs-worth of stories to tell but as I am still recovering from a hectic few weeks, I will try to condense them down into one (or two, if I get photo-happy).
At the end of September we had our first official visitors from "the main land", Chris's dad, his partner and her son.  Along with Chris they planned a week-long hike through the wilderness, starting at beautiful Lake St. Clair and finishing up at Cradle Mountain (a journey more commonly known as the Overland Track).  Certainly not MY idea of fun but hey, what do I know.  It was a good opportunity to invite my mother down to stay for the week though, so the dogs and wouldn't be home alone.  They were so excited when they saw their Grandma for the first time in over six months and I think Isabella showed Mum everything about the new house in about 20 seconds of crazed "Bichon Blitzing"!!  Levis and Rune had their bagels wiggling and were glad to find Grandma had bought them a good supply of dog treats as we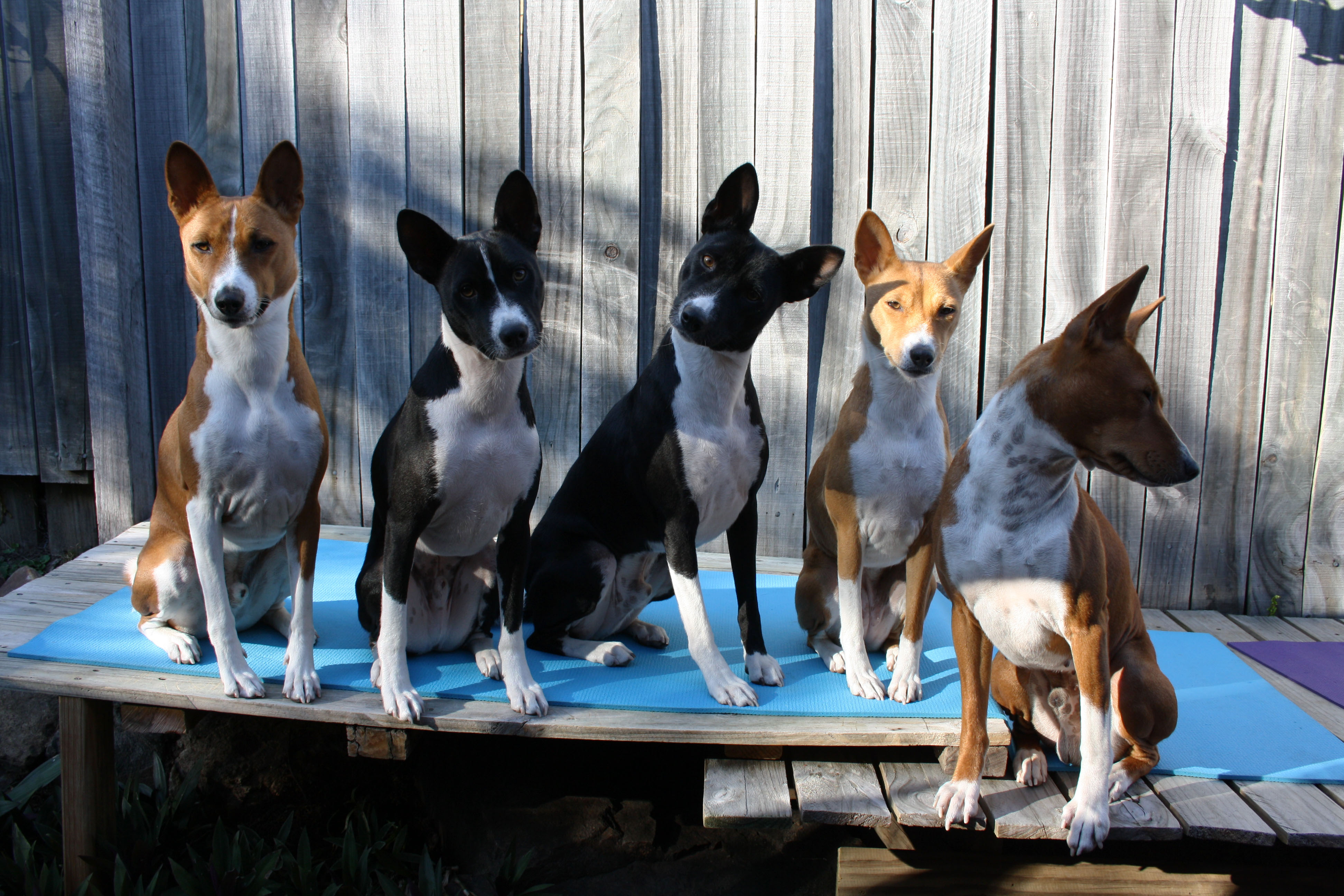 When the time came for mum to return home, I had organised to go back to Queensland as well, to see my family and help out with some upcoming BBNA events that I was very excited for.
I should send out a big THANK YOU to the Benson family for letting me stay with them for a few nights, and to Taz for keeping me warm in bed at night so I wouldn't get homesick.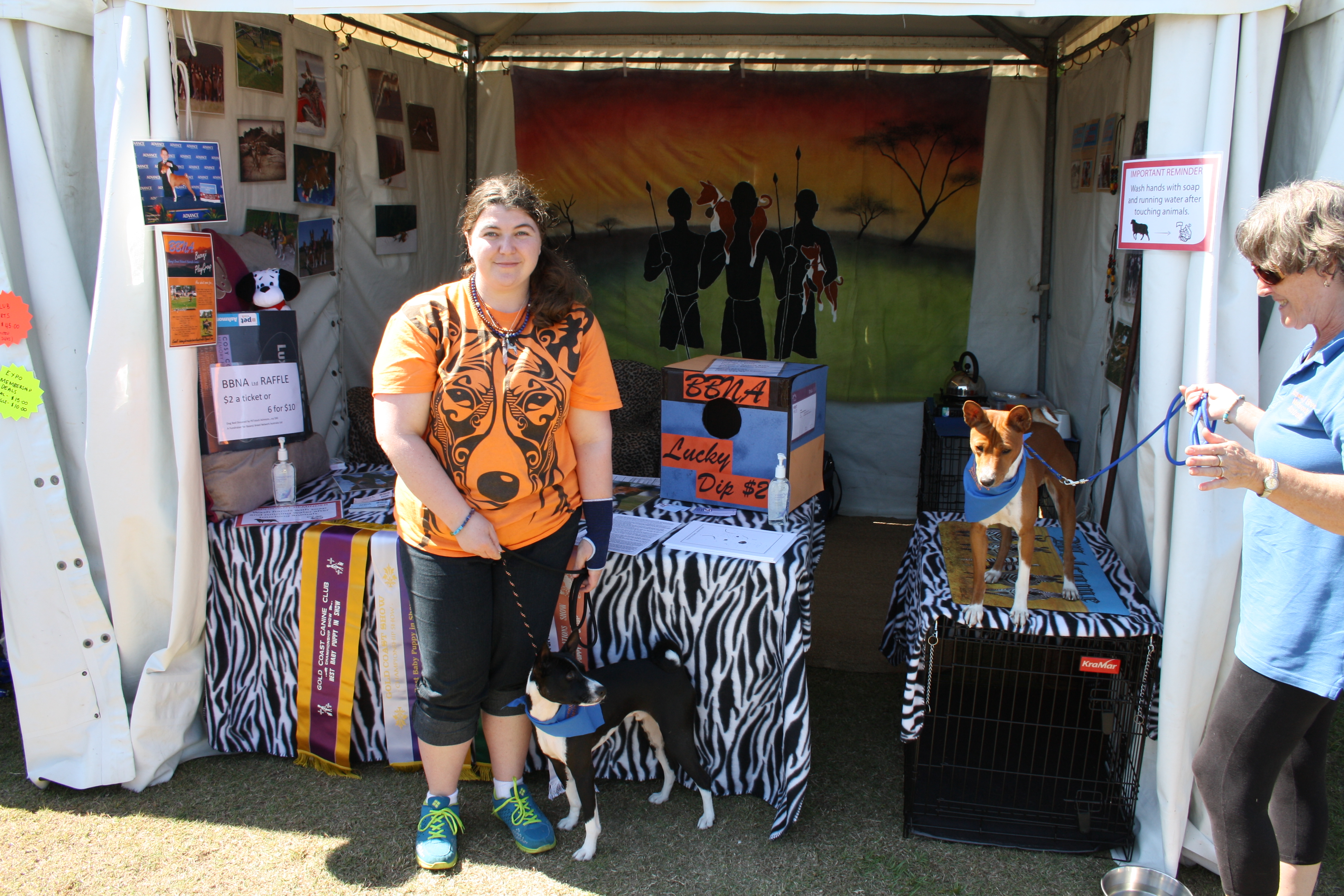 We spent our Saturday and Sunday at the Gold Coast Pet & Animal Expo, hosting the Basenji Breed Network Australia Ltd. stall and teaching people about our most wonderful breed.  On day one our stars were Hunter and Safari, who enjoyed lots of pats and compliments from passers by and really made our breed stall special.
The amount of people who had NEVER seen a Basenji before (and some had never heard of them) was surprising but all in all, I think the boys were admired by everyone.  What little stars they were.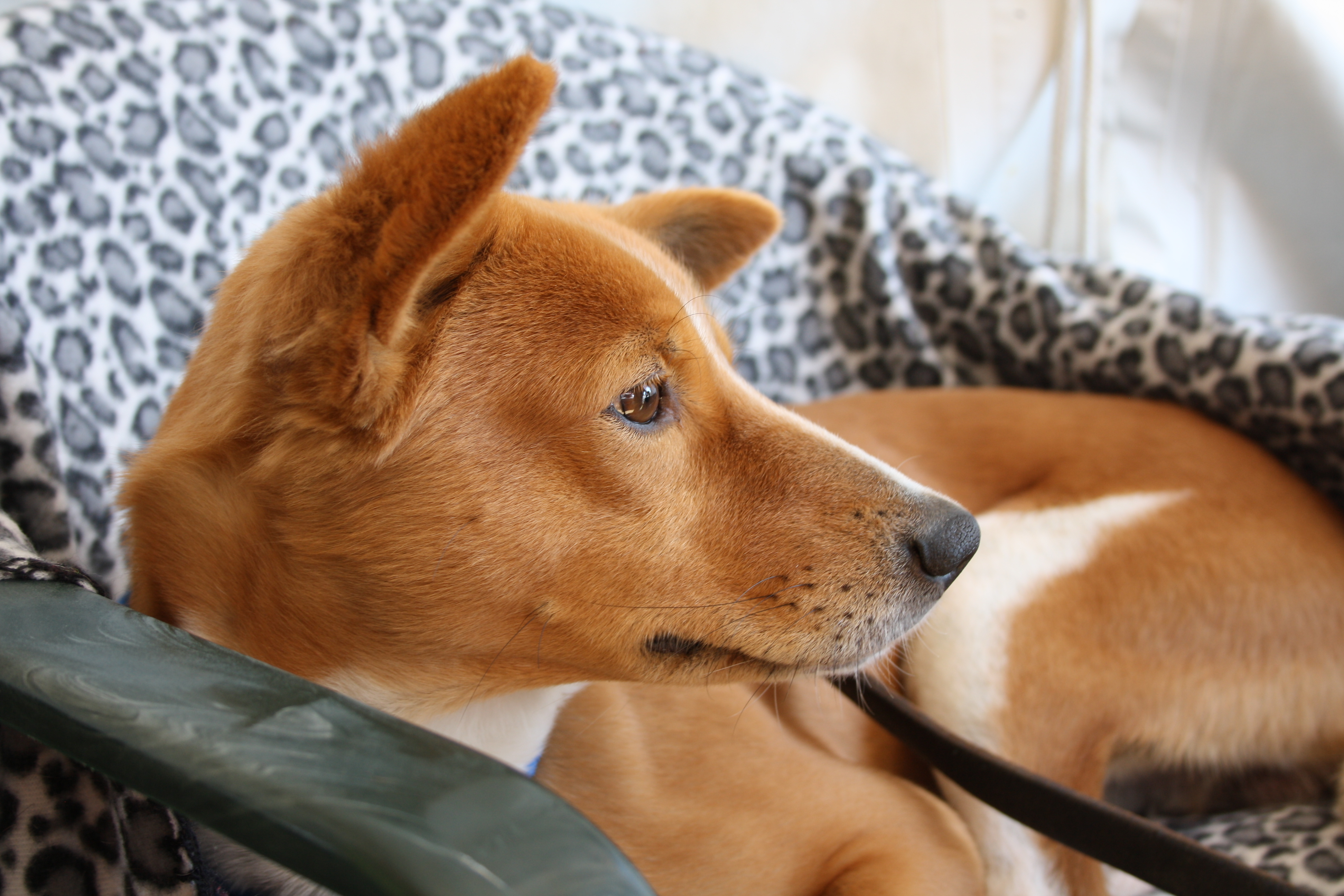 We even had an extra special appearance from the handsome Akua, our pure African Basenji boy whose softness and handsomeness is hard to beat.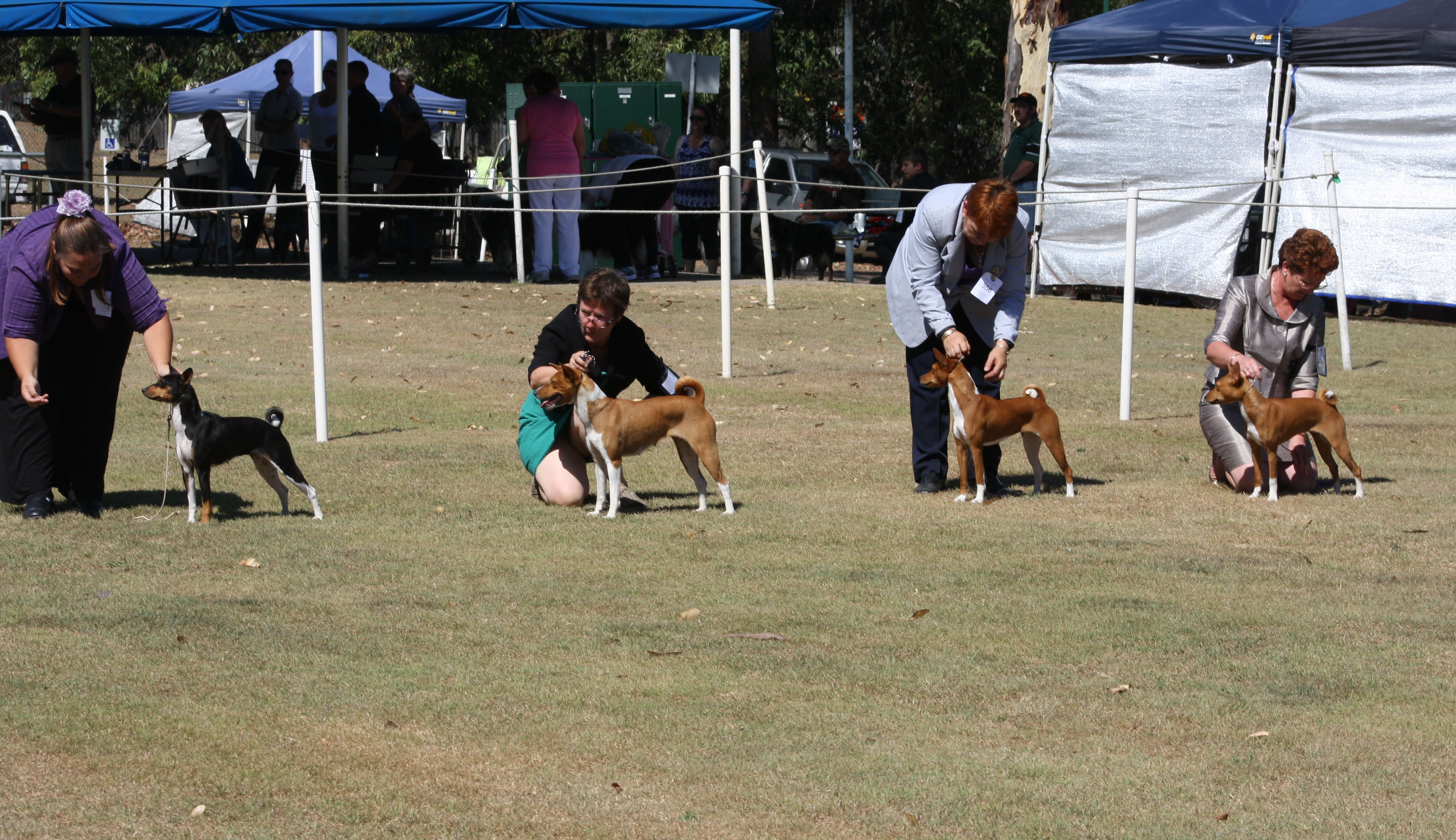 But the weekend wasn't over on Sunday night – oh no!  Monday was a public holiday and our chance to get along to the Dogs QLD All Dog Sports Spectacular to talk about the breed and also show them off on the "stage".  A fabulous group of Basenjis turned up – Safari, Hunter, Lilly, Popstar, Leo, Rose, Samson & Delilah and little Inca.  How wonderful to meet them all and their owners, some of who I had only spoken to on Facebook!
Here are the girls lining up for Challenge Bitch.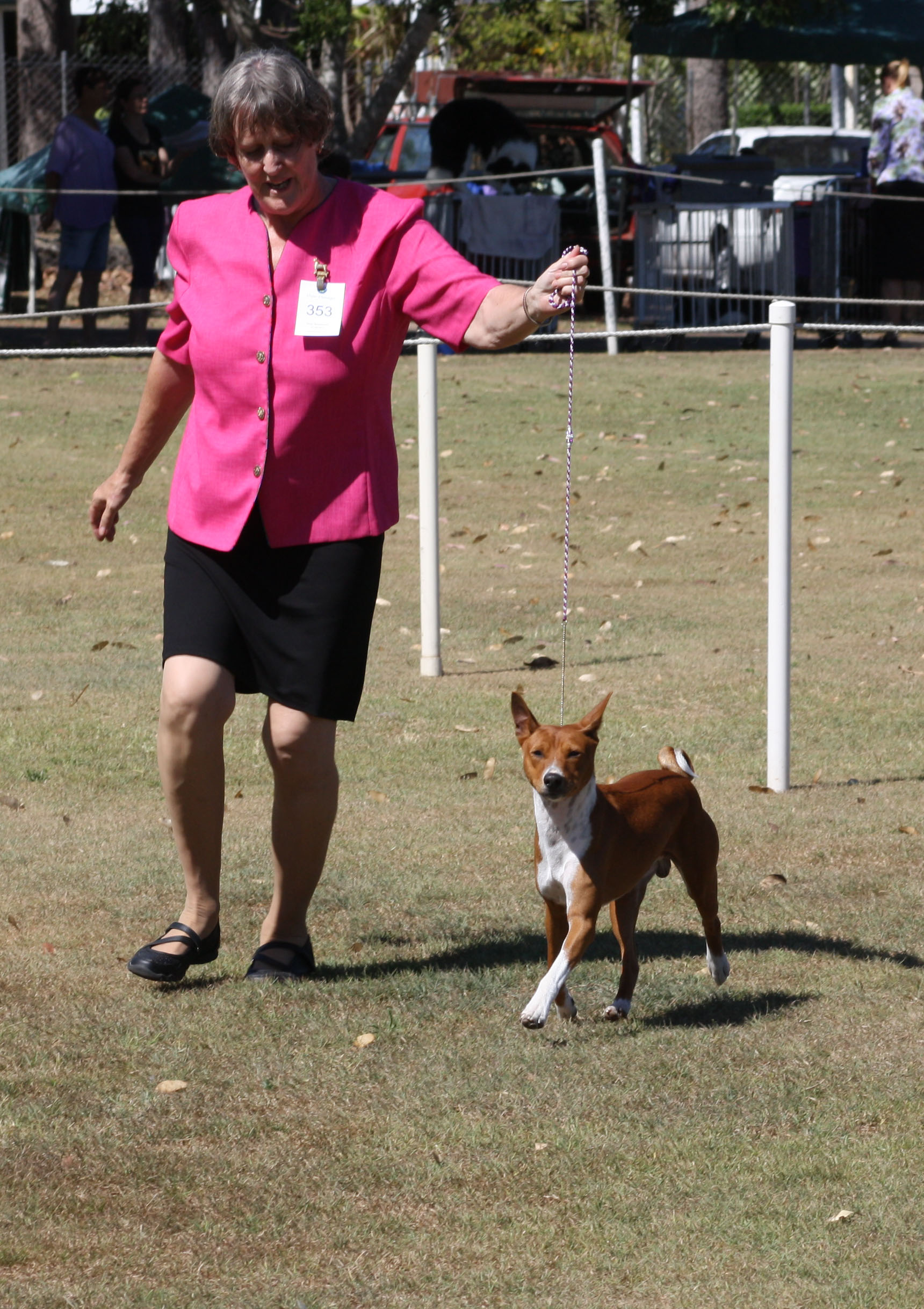 And here we have the gorgeous Safari, challenge dog and Best of Breed for the event.  He is also an excellent snuggler. 😉
THANK YOU to everyone who came to see us at the expo and DQ event, as well as all those who cared for me on my holiday.  You know who you are, hot chocolate makers and heat pack heater-up-er-ers!