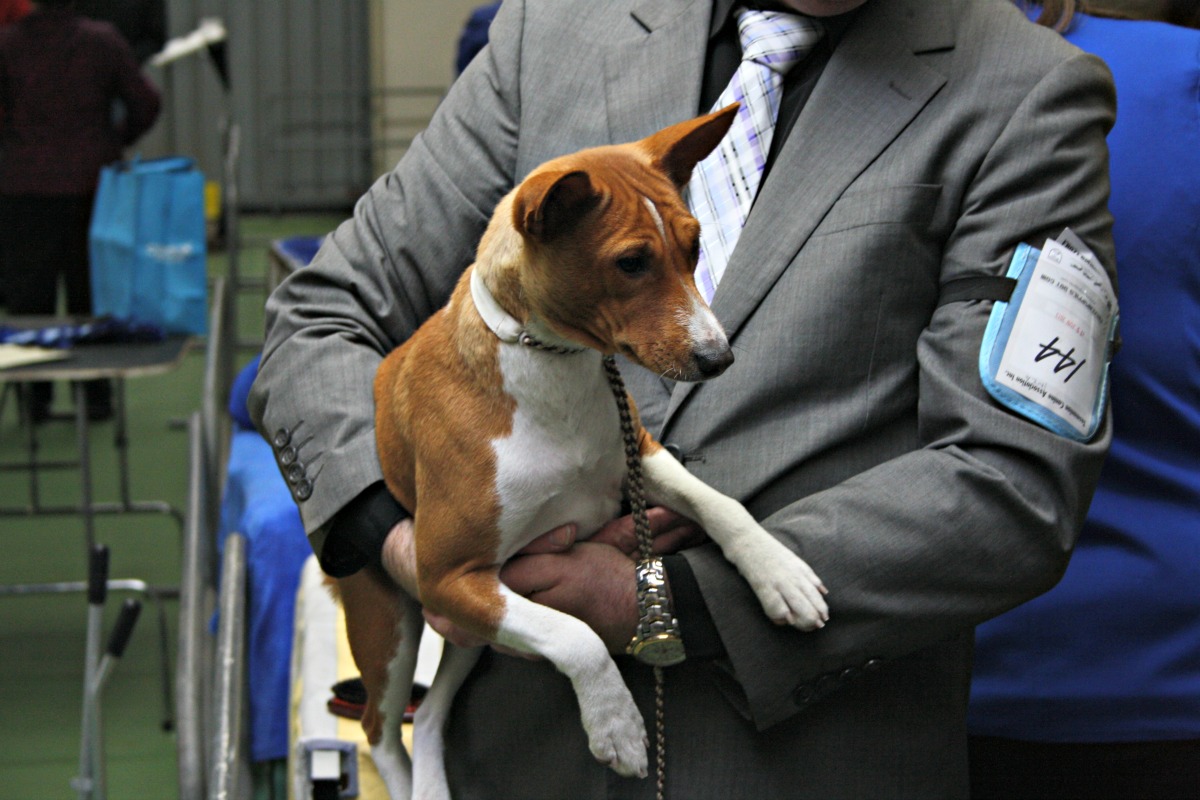 It had been a long time coming but on Saturday, June 16 we were finally able to make the trip to Hobart to meet Jenni and Richard Palmer of Langarni Basenjis and their gorgeous Basenji pack.  The weather sure wasn't out to impress but fortunately for all of us (especially the Basenjis!), the show was held indoors where things were a little drier.
We were so happy to meet Jenni and family, who let us follow along their show journey for the day.  Dressed in snug handmade coats, each Tas-enji was a picture of the breed.  It had been a while since we had seen so many Basenjis in one place and it made me long for our wonderful playgroup friends back home in Queensland.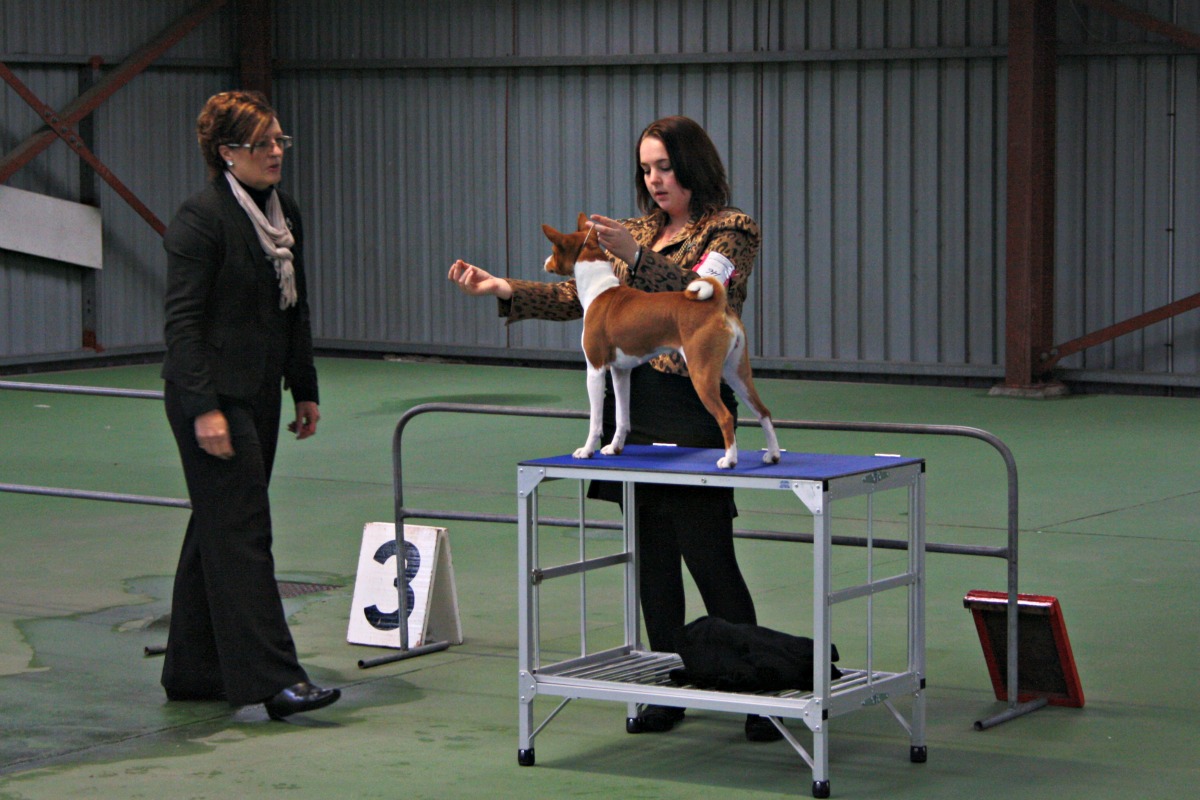 Being our first show "behind the scenes" we certainly learnt a lot!  Showing us how it is done were Olivia, Richard and Jenni's daughter and five of their beautifully presented Basenjis.  Amongst the hustle and bustle of the busy arena, Olivia made it all look too easy.  But to make me feel a little better about my monsters at home, in true Basenji form there was one or two chewed show leads while the B's waited their turn (though they were all still much better behaved than ours would be crated and surrounded by other dogs of all shapes and sizes).  
There was a really friendly atmosphere at the show and it was nice to talk to some of the other owners and learn more about different breeds.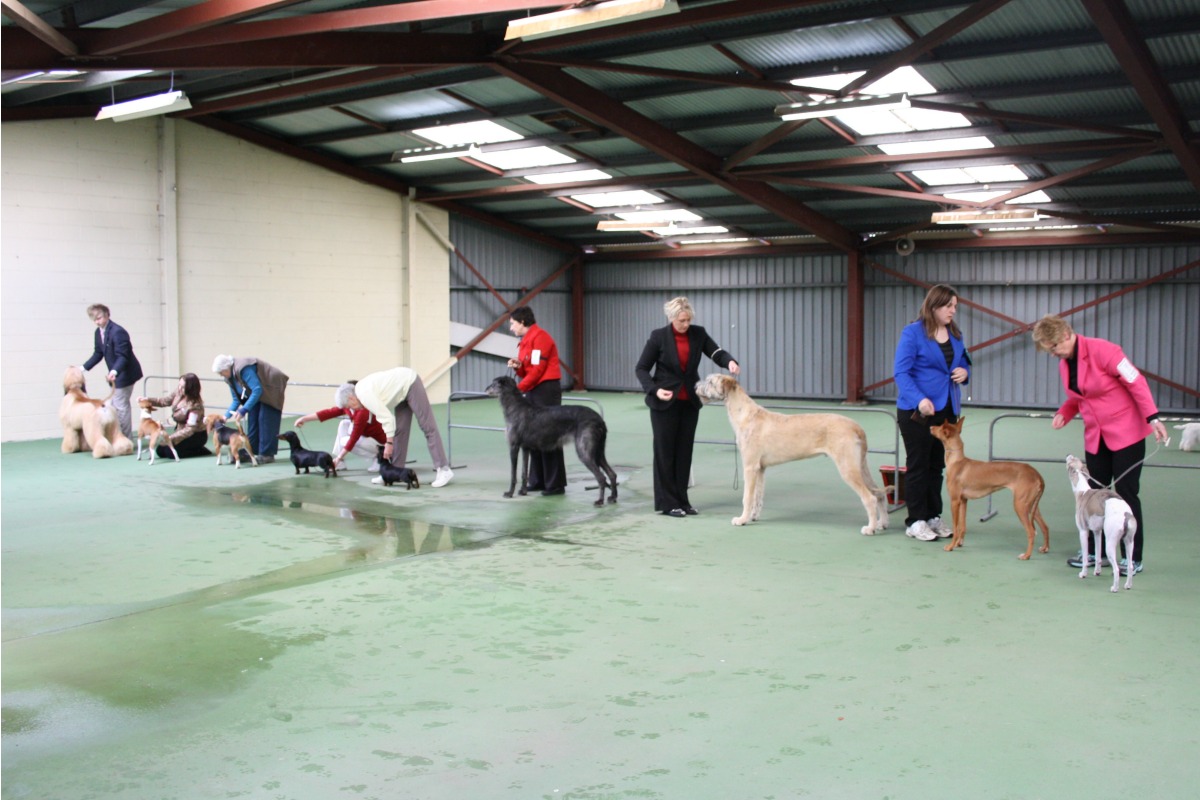 Java was the star of the show for me…but maybe I am biased.  I like my Basenjis as cheeky as possible, and Java certainly has a lot of personality!!  Secretly, I fell for him the moment I saw him and can't wait to meet Java (and his pack) again.  Java won Best of Breed for the day and can be seen here with the best hounds of the day.  
When the weather warms up towards the end of the year, hopefully we can follow the Langarni clan to another few shows.  Thanks Jenni and family for embracing us on Saturday and being so warm and friendly.